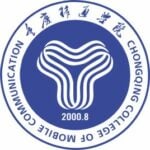 Chongqing College of Mobile Communication
About Company
Chongqing College of Mobile Telecommunications (formerly College of Mobile Telecommunications, Chongqing University of Posts and Telecommunications), founded in 2000, is a full-time regular undergraduate college ratified by the Ministry of Education, supervised by Chongqing Municipal Education Commission, and entitled to enrol students nationwide.
Located in the university town of Hechuan district, Chongqing municipality, the college, embraced by mountains and rivers, is blessed with beautiful environment and convenient transportation, and enjoys a campus covering 2,131 mu of land, and boasts a student body numbering over 24,000 and a faculty close to 1200 members.
Subordinate to the college are 9 secondary colleges including Communication and Internet of Things Engineering College, Intelligent Engineering College, Big Data and Software College, Quench Business College, Prospect College, Sino-German College of Applied Technology, Arts and Media College, Foreign Languages College, Digital Economy and Information Management College, 11 residential colleges such as Ailian Residential College, Huaguo Residential College, Biedu Residential College, Nanhu Residential College and Tianqu Residential College, 4 teaching divisions including Ideo-political Teaching Division and General Education Teaching Division, and such unique institutions as Well-Rounded Education Committee, Creative Writing College, Double-system Talent Training Base, Fishing Castle Science Fiction Center, Fishing Castle Research Institute and German Studies Institute, etc.
Offered by the college are 36 undergraduate majors and 4 junior college majors, combining to form a disciplinary system featuring interdisciplinary integration and coordinated development, with engineering as its priority, while management, arts and other disciplines adequately considered. Read more.
Campus VR View