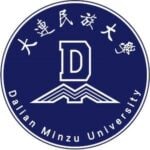 About Company
Dalian Minzu University, located in the coastal city of Dalian, China, is a reputable institution with an increasing focus on internationalization. With a student body hailing from over 60 countries worldwide, Dalian Minzu University has been consistently ranked among the top 100 universities in China for its internationalization efforts.
Internationalization is a key focus for Dalian Minzu University, and the university has established partnerships with over 100 universities worldwide, offering students and faculty various opportunities to experience different cultures and perspectives through study abroad programs and global research collaborations. Internationalization is also reflected in the university's curriculum, with courses offered in multiple languages, including English, Japanese, Korean, Russian, and Spanish.
The university's international elements make it an attractive destination for foreign teachers seeking new teaching opportunities abroad. Dalian Minzu University offers a range of teaching positions for international faculty members. The university is dedicated to providing an internationally diverse and innovative learning community, making it an ideal workplace for teachers who value international exposure and cultural diversity.
One of the primary benefits of working at Dalian Minzu University is the opportunity to experience Chinese culture firsthand. With the university's location in the beautiful coastal city of Dalian, teachers can enjoy an excellent quality of life both in and outside of the classroom. Dalian is a hub for Chinese culture, making it an ideal place for foreign teachers to immerse themselves in local customs, learn Mandarin, and have the opportunity to explore China on their own.
Dalian Minzu University provides a supportive and dynamic work environment for its faculty members. Teachers at the university have access to state-of-the-art facilities and resources, including modern classrooms, research centers, and libraries. The university is committed to supporting its teachers' professional and personal development and offers a range of professional development opportunities ranging from research projects to teaching workshops.
In conclusion, Dalian Minzu University's growing internationalization efforts have made it an attractive destination for international faculty members seeking a high-quality teaching position in China. With its innovative curriculum and cultural diversity, Dalian Minzu University provides an enriching teaching environment that benefits both faculty and students alike.
Campus VR View