Job Description
"The journey of a thousand miles starts with a single step." – Confucius.
Your Chinese adventure can begin at Guilin University of Technology (GUT) in Guilin, China to teach our bright and eager university students. Qualified teachers in the fields of arts, sciences and engineering are actively sought. Our semesters run from September to January and from February to July.
GUT is a state-run university and only the most capable of Chinese students are able to attend a public university. They have worked extremely hard to get where they are, and they cherish the opportunity to have foreign teachers. At GUT you can step into a rewarding and stimulating teaching and cultural experience. The teaching schedule allows enough free time for you to study Chinese, develop a hobby or go sight-seeing. The university is located in the historic city of Guilin on the banks of the Li Jiang River and in the midst of the world-famous mountains. It is an hour by bus to Yangshuo, the quaint and laid-back tourist destination.
For more information about Guilin University of Technology, please visit www.glut.edu.cn. For more information about the city of Guilin, please visit https://en.wikipedia.org/wiki/Guilin
Job Details

1. Teaching hours: No more than 16 hours per week
2. Working language: English.
3. Salary: 8,000-10,000 RMB/month (or above, depends on professional qualifications and experiences).
4. Travel Allowance: 1,100 RMB per semester.
5. Accommodation: Fully furnished apartment, with air-conditioner, TV, and free internet access.
6. We invite your inquires about teaching positions at Guilin University of Technology.
Documents needed for application

1. Copy of the first page of your passport;
2. Resume; (Please state your full name, country of residence, Email address, home address and phone number with a description of your academic history and teaching experience);
3. The Copy of your Diploma;
4. Two Letters of Recommendation;
5. Health Record (within 6 months);
6. A Recent Photo;
Life on Campus
Life at GUT (Campus Scenery, Food, Activities etc.)
Anastasia – Teaching English at Guilin University of Technology
Foreign Teachers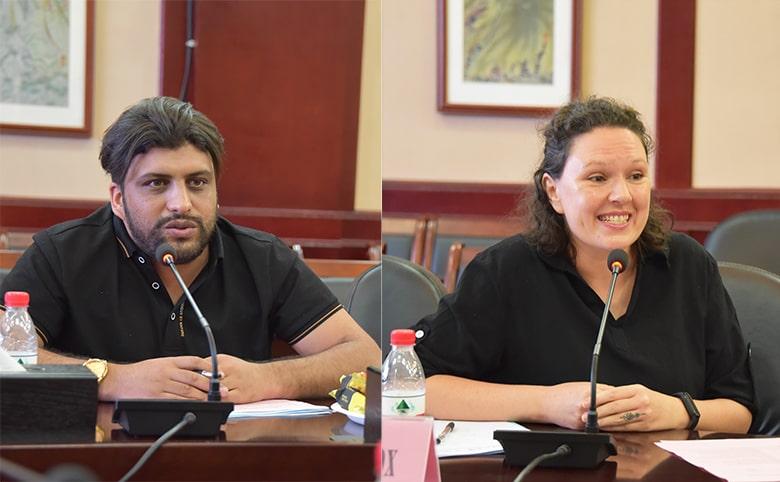 Accommodation