Job Description
English Teacher Recruitment
Henan Normal University is located in Xinxiang City of northern Henan Province. Founded in 1923, one of the key universities of Henan Province and supported by the Henan provincial government, HNU is one of the excellent universities in China in undergraduate teaching evaluation conducted by China's Ministry of Education.
Our university is now looking for new teachers to add to our foreign teachers team for the coming 2023 Fall semester, starting March 2023 and September 2023. We welcome new teachers to submit your application and discuss opportunities teaching with us for the coming new semester.
Job Description
The role of a Foreign English teacher is to help our students speak English and improve English practical skills. Those responsibilities include preparing lessons and lesson material, teaching young adult students, holding counseling sessions, assisting colleagues, maintaining records, writing progress reports, etc. You will have about 14 – 18 classes per week, each class for 45 minutes; there is no office hours required for this position.
1. Position: English teachers (One position still available)
2. Workload: 14 – 18 classes per week (each class hour is 45 minutes)
3. Student: First and second-year English major students
Job Requirements
1. Bachelor Degree or higher
2. With majors in English and Education, no teaching experience is required. With other majors, two-year teaching experience is preferred
3. No criminal records
4. Under the age of 60-year-old, in good health condition
Salary and Benefits
1. Monthly salary: 10,000 CNY for applicants with a bachelor degree and master degree holders, 11,000 CNY for doctoral degree holders.
2. Living condition: free apartment on campus, with necessary furniture, TV, washing machine, refrigerator, air – conditioner, WiFi etc.
3. One free round-trip flight tickets and annual vacation allowance 3000 CNY for one-year contract
4. Free health insurance
5. Free airport pickup/drop off (in China)
Foreign Teachers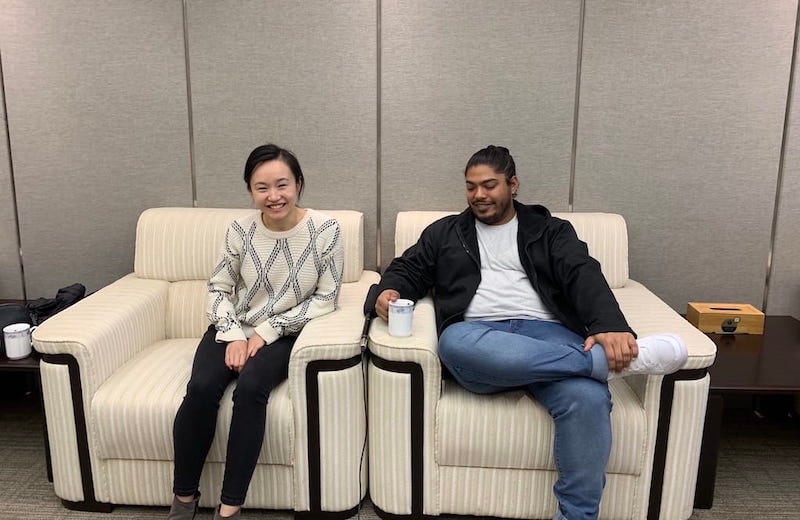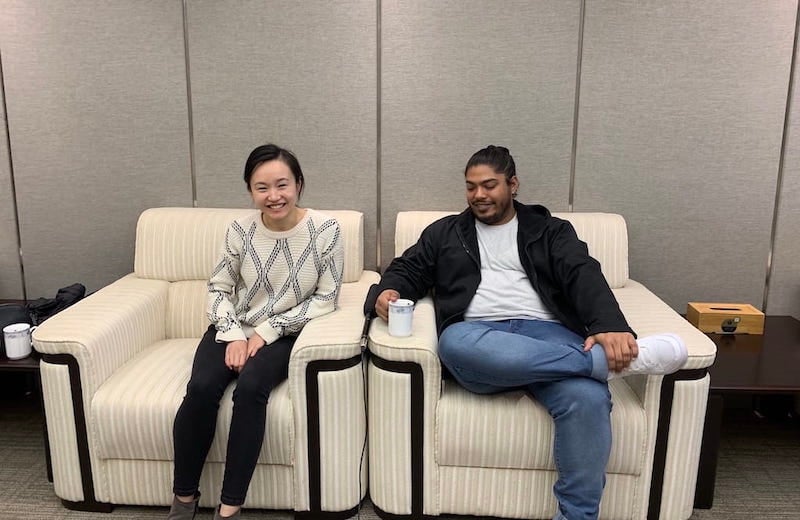 Fay & Jordan – Henan Normal University
Campus Life at Henan Normal University
Further information about Henan Normal University can be obtained at www.htu.edu.cn