Job Description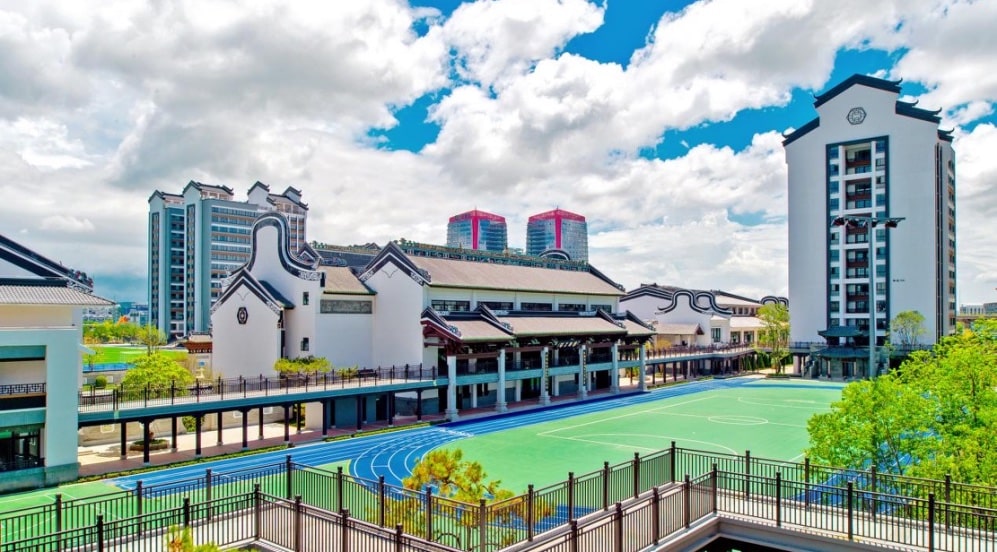 Employer: Zhuhai Yung Wing School (website)
Bilingual School Music teacher position (Primary Department)
Responsibilities:
Teaches skills in music understanding/appreciation, harmony, explorations in music and choral music to the pupils;
Provides individual and small group instruction in order to adapt the music curriculum to the needs of each pupil;
Encourages students to develop individual musical skills to the greatest extent possible;
Maintains care/responsibility for school-owned music, musical instruments and equipment to prevent loss or abuse;
Makes minor adjustments and requests repairs to instruments as required;
Evaluates each pupil's musical growth, performance, and musical understanding. Assesses each individual's contribution to the performance of the group;
Selects appropriate music, books and instructional aids to enhance learning and requisitions musical instruments and instructional supplies as necessary;
Cooperation with Building Principal and staff in providing musical programs for school assemblies, open house, parent meetings and seasonal programs;
Communicates with parents and school staff on individual student's progress;
Attending and contributing to teaching meeting and training sessions;
Take part in various school activities of the school, such as the opening ceremony, closing ceremony, festival celebration, union activities, sports meeting, etc.
Position requirements:
Bachelor degree or above in the subject;
Aboard Teaching qualification;
Two or more years relevant teaching experience;
Overseas study or working experience is preferred.
Prefer if currently in China/Asia
Benefits:
Competitive package, 23K to 30K/month including partial allowance(accommodation+living)
Holiday bonus (eg. New year and etc. )
Flight allowance
Relocation package (available only for first entry to China)
High quality medical care
Dependents' education support
A friendly and supportive team
We are an all-through bilingual school based in Hengqin district, Zhuhai, Guangdong Province. We are looking for 1 primary school music teacher to join us ASAP.
Zhuhai is in a prime location on the coast of South China Sea and is the only city in mainland China that connected with Hong Kong and Macau by land road. Guangzhou and Shenzhen is also within its 1 hour economic and living circles. Zhuhai is national ecological garden city with 456 community parks, ranking 1st among livable cities in China. It is also in the ranks of the world's high-income economics.
Email: feng.wanru@cnhuafas.com